An Ichlekli or Içlekli (pronounced Ishlekli) is most simply described as a stuffed flatbread. It is the Turkmen version of a Cottage Pie. It is considered by some to be:
The National Dish of Turkmenistan.
Before ovens, the people of Turkmenistan baked their Ichlekli in hot sand and embers. It was a convenient staple for the nomadic people. It remains a favourite in Turkmenistan to this day, though the cooking method has changed!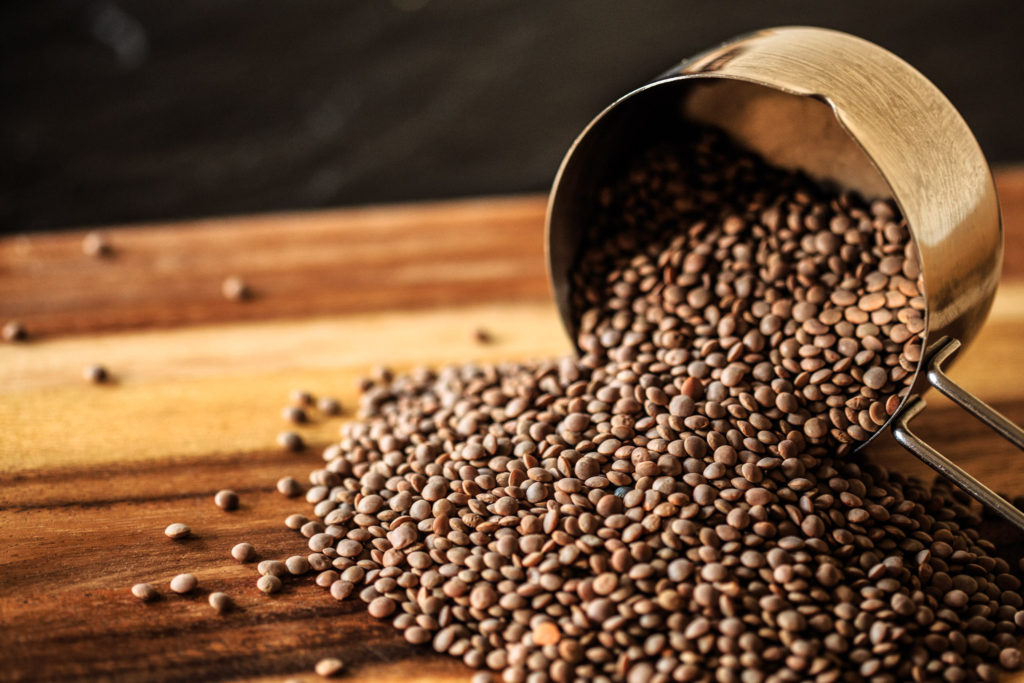 My recipe makes another bold break from tradition. A lean, green, cholesterol-lowering, fiber-packed, break from tradition bursting with vitamins and minerals! This version is for those looking for a completely plant-based Vegan Ichlekli! So obviously I scrapped the traditional meat filling. I have replaced it instead with Brown Lentils.
In our house (like most), the kids are the toughest critics. This dish passed the test (at least as far as our eldest was concerned) – she loved it!
Lentil Ichlekli
Servings: 4
Difficulty: average
Ingredients
210g Brown Lentils
650ml Vegetable Stock
5 cloves of Garlic, minced
1 Tablespoon Tomato Paste
1 teaspoon Vegan Worcestershire
1/2 teaspoon Smoked Paprika
Salt and Pepper to taste
1 Red Onion, diced
1 Red Pepper, diced
1 Large Tomato, deseeded and diced
500g Plain Flour
1 teaspoon Salt
300ml Water, ambient
2 Tablespoons Oil
Directions
Rinse the Lentils and add them to a small saucepan along with Stock, Garlic, Tomato Paste, Worcestershire and Paprika.
Bring to a boil over high heat. Reduce the heat and continue to simmer lentils (uncovered) for about 25 minutes or until the lentils are tender and most of the water has been absorbed.
Remove from the heat and set aside.
Prepare the dough by adding floor and salt to a mixing bowl. Add water and oil and mix until combined. Split the dough into two pieces equal in size and knead each half to form a smooth ball. Cover the dough with a damp cloth and set aside to rest for five minutes.
Add the diced vegetables to the lentils, along with salt and pepper to taste.
On a floured surface, roll out the first half of the dough to a circle roughly 30cm in diameter. Move to a baking tray lined with parchment paper.
Spread the filling evenly across the dough, taking care to leave a 2cm border around the edge.
Roll the second piece of dough the same size. Brush the edges that will seal together with water. Position the dough over top of the filling and press together to seal.
Using a fork, make holes all across the top to allow any trapped air to escape during baking. Brush the top with water.
Bake on a shelf 3-6 inches above the bottom of a preheated oven at 250 degrees Celsius for about 30 minutes (you will know it's ready when the top is golden-brown and delicious!)
The lentils and wheat combine to make a complete protein. The whole Ichlekli is packed with over 100 grams of protein! If you're cutting it in quarters like we did, that's about 25 grams of protein per serving.
I hope you enjoy this recipe. And please check back soon as we continue to explore the cuisine of Turkmenistan, our Nation of the Month!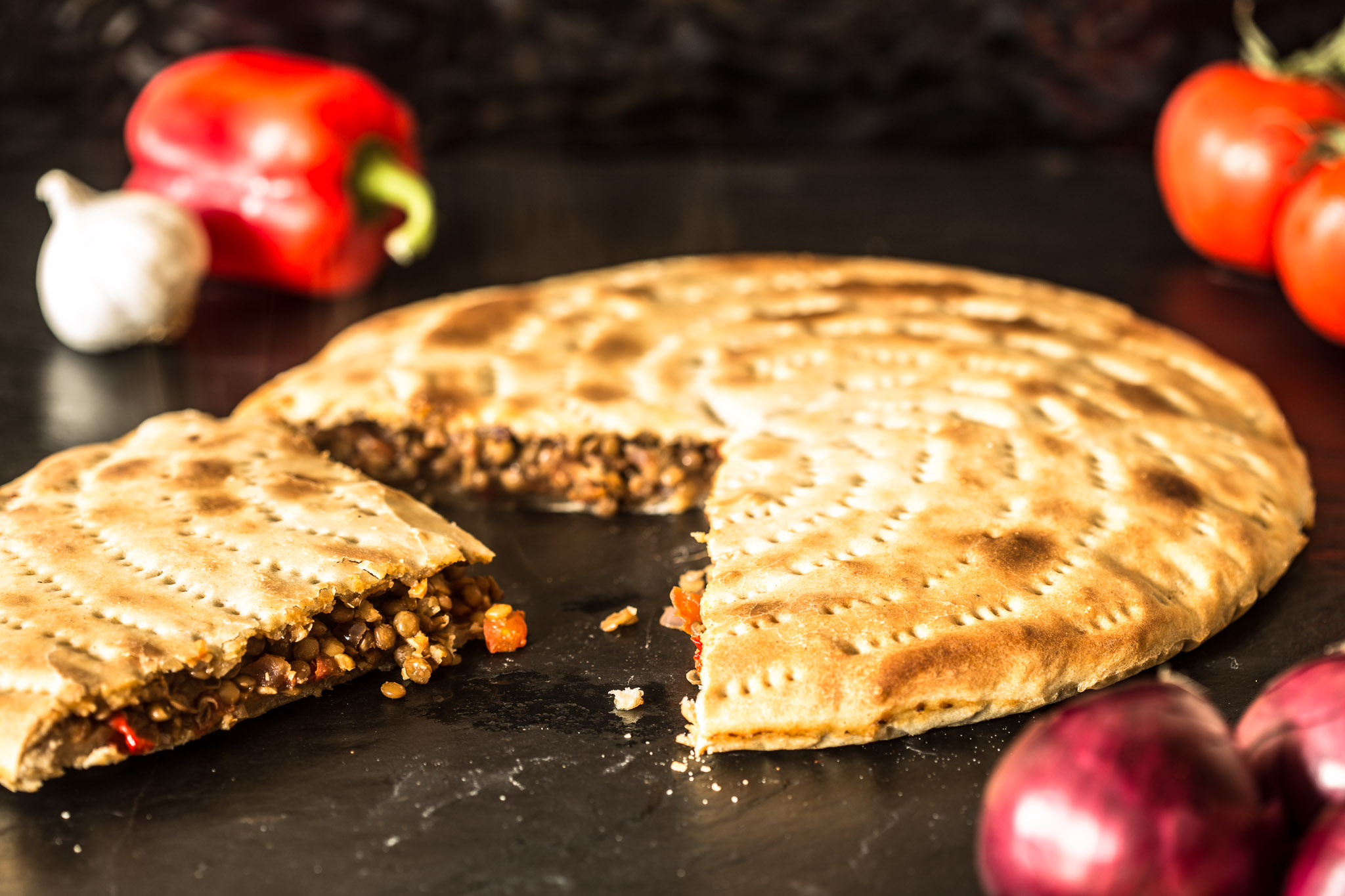 Update: If you meet someone who doesn't consider Ichlekli as Turkmenistan's National Dish, it is certainly because they consider it to be Palaw. Click here to see the recipe!